Message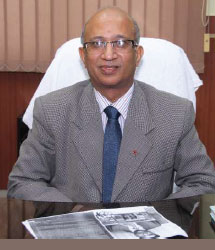 Dear Employers,
Welcome to IBS Dehradun !
I consider it my privilege to present for placement, students of the ICFAI Business School, a constituent of ICFAI University Dehradun. Established in 2004, it aims for the holistic development of the students with focus on both curricular and co-curricular activities. Our students are equipped with subject knowledge, soft skills, common communication and the right attitude. The curriculum has been very competitive and indeed one of the best in different specializations offered. Syllabus has been designed by keeping in mind the requirements of the industry depending on the stream opted by the students.
For building confidence and giving exposure to practical aspects of industry, the students are sent for internships with industry for adequate periods. In addition, International study tours are conducted and visits to Industry are organized. In the past, our students have performed very well in the organizations they have been associated with. This has facilitated repeated recruitment from our University by the same organization in addition to recruitment by first time visitors.
I extend a warm invitation to all the potential recruiters to visit us and interact with our students of the class of 2018 and further strengthen our relationship. I take this opportunity to convey my best wishes to all the students and trust that they will hold firmly the reputation of IBS and ICFAI University, Dehradun.

Dr. Pawan K Aggarwal
Vice Chancellor
The ICFAI University, Dehra Dun